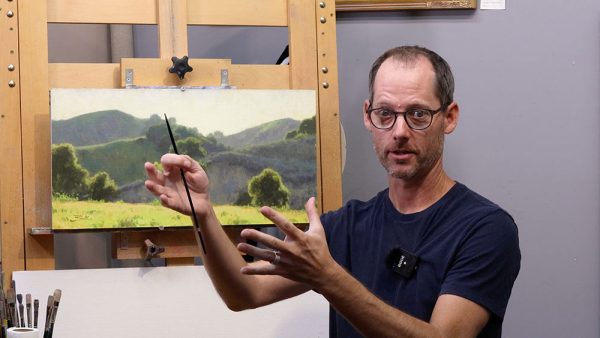 I'm excited to announce the launch of my new online painting curriculum, Landscape Painting Fundamentals. The course is part of the growing collection of instructional video lessons by professional artists through Sentient Academy.
The course is $15 per month, and you receive one pre-recorded lesson lasting about an hour each week. Practice as much as you wish between lessons to improve your learning.
It has all been filmed in high-quality 4K and is ready to stream from the Sentient Academy website. There are plenty of demonstrations and exercises you can do to improve your painting ability.
Topics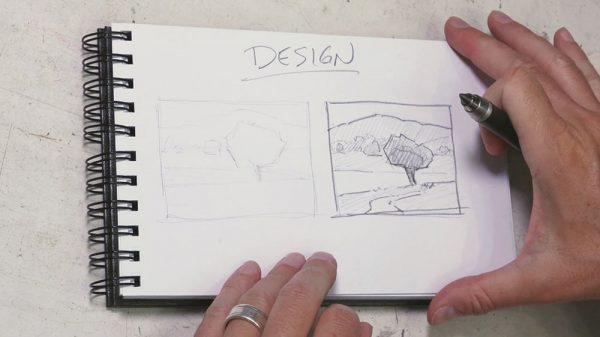 Supplies
Drawing (shape accuracy)

Line
Shape
Space (positive and negative)
Perspective (linear and aerial)
Proportion
Measuring

Design

Principles of good design
Designs to avoid
Using Adobe Photoshop for design

Value (including high-key and low-key)
Color

Practical mixing methods
Complementary colors
Color temperature
Color harmony

Painting with a limited palette
Edge handling and texture
Paint application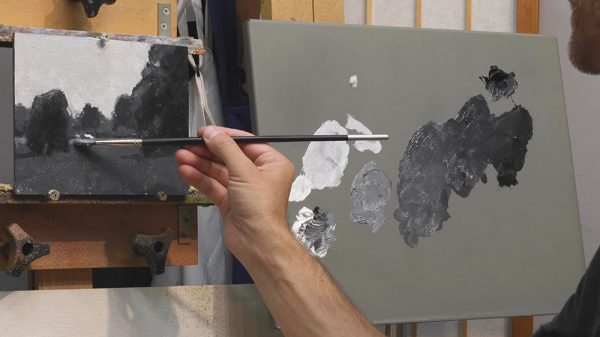 Community
Sentient Academy also features a community component. You can post images of your work as you go through the course so that other students and instructors can provide feedback.
I hope you'll check out my online painting curriculum. Join more than 8,000 students from around the world who are working to improve their skills with courses from Sentient Academy!
(To find my course on their site, click the "Weekly Curriculum" tab, or scroll to the bottom of the page where it lists all the instructors.)