: : Upcoming Classes and Workshops : :
---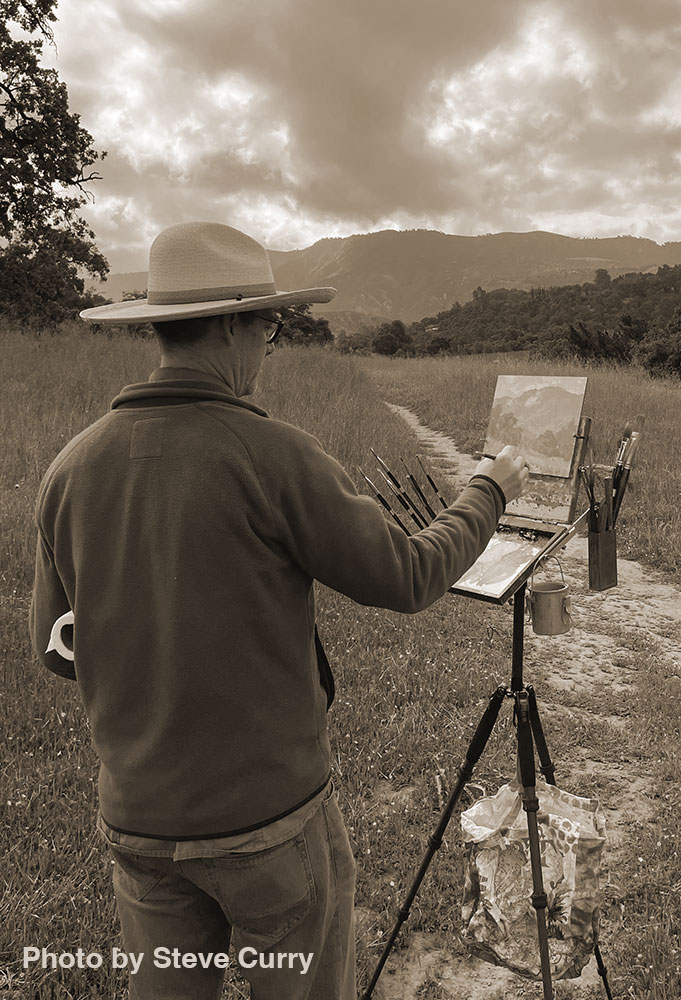 ---
: : ONLINE PAINTING COURSES : :
THROUGH SENTIENT ACADEMY
I've put together a number of video lessons at Sentient Academy demonstrating my painting process and techniques.
Topics Include:
Studio landscape painting
Plein air (outdoor) landscape painting
Figures in the landscape
High-key painting
Some lessons are bundled together, and some are available individually, covering basic fundamental principles through more advanced techniques.
There are 3 subscription options that will allow you to watch every color mixture and brush stroke in Sentient Academy's split-screen viewing format. Some content is also available free!
---
: : IN-PERSON CLASSES : :
2023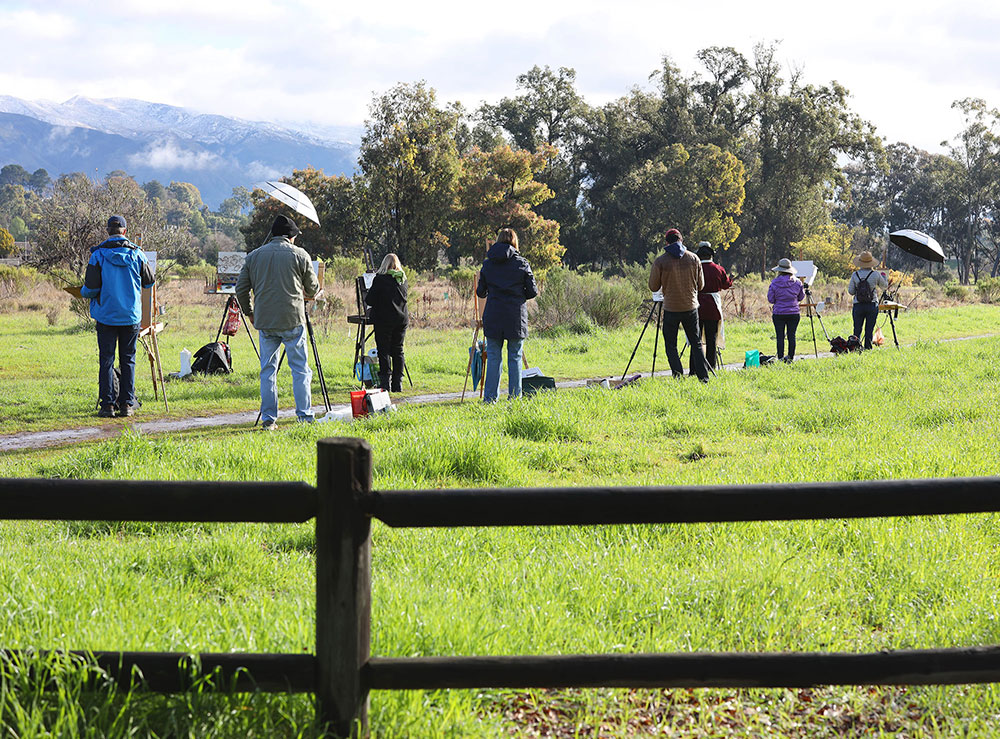 Five-Week Class: Plein Air Painting in Oil
Ojai, California
Saturdays, 8 – 11 am
January 21 – February 18, 2023
$225 (paid by check, see below)
Limited to 15 participants (class is full, contact me to join the waiting list), all levels welcome
Each participant will receive a free tube of bismuth yellow oil paint from M. Graham & Co.
These once-a-week outdoor painting classes are always lots of fun. I demonstrate my techniques and offer hands-on instruction as we paint at beautiful locations in the Ojai Valley, studying the landscape on site. Painting outdoors provides many specific benefits. It improves our color recognition, simplifies our painting technique and helps us paint more efficiently in a condensed timeframe. It also provides one of the best ways to study the behavior of light in different situations. Throughout the sessions, we will review the importance of the fundamentals of painting: design, value, color and paint application (including edge handling, texture and brushwork).
I will ask each registering participant to mail me a check for the class payment. I will hold all checks until the week the class begins. (That way I avoid refunds if anyone has to cancel.)
Questions? Ready to register? Write me through my contact page or call me at 805-317-9634.