:: Upcoming Classes and Workshops ::
2019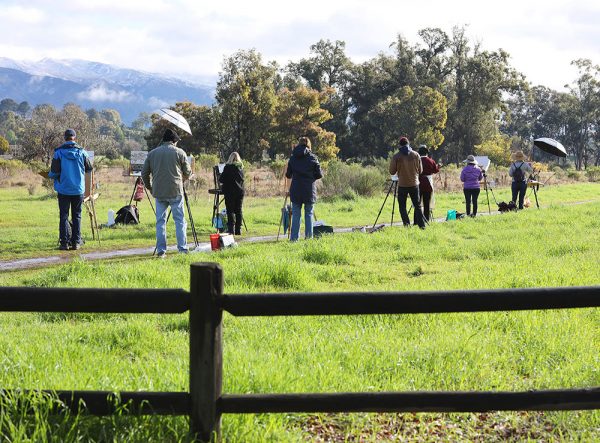 Five-Week Class: Plein Air Painting
Ojai, California
Saturdays, 8 – 11 am
April 20 – May 18, 2019
$225
Limited to 12 participants
Painting the landscape outdoors provides many specific benefits to the artist. Some of the things you will learn are how to:
Better recognize colors and compare how they relate to each other
Simplify your painting process and technique
Paint more accurately in a condensed timeframe
Through this firsthand study of how light behaves in diverse situations, we will review the importance of the fundamentals of painting: design, value, color and edges. We will also explore advanced topics like brushwork and surface texture. I will demonstrate my techniques and offer hands-on instruction as we paint at beautiful locations in the Ojai Valley.
Participants will be eligible for 25% off the regular price of my instructional DVD: Steps for Successful Plein Air Painting.
I hope you'll join me! Questions? Ready to register? Write me through my contact page or call me at 805-317-9634.