: : Upcoming Classes and Workshops : :
: : ONLINE : :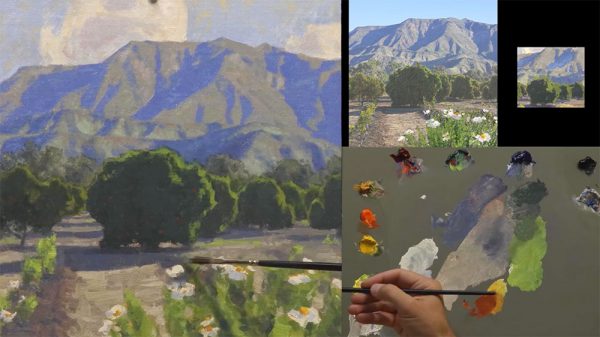 Landscape Painting Fundamentals at Sentient Academy
I designed this course to illustrate and teach the basic principles of landscape painting. There are plenty of demonstrations, in-depth instruction and 13 paintings filmed from start to finish. Watch every color mixture and brush stroke in Sentient's split-screen viewing format.  
All lessons have been filmed in high-quality 4K and are ready to stream from the Sentient Academy website. Sentient also features a community component, which allows you to share your work with other students and instructors for feedback.
Click here for all the details!
---
: : IN PERSON : :
2022
Three-Day Workshop: High-Key Figure in Landscape Painting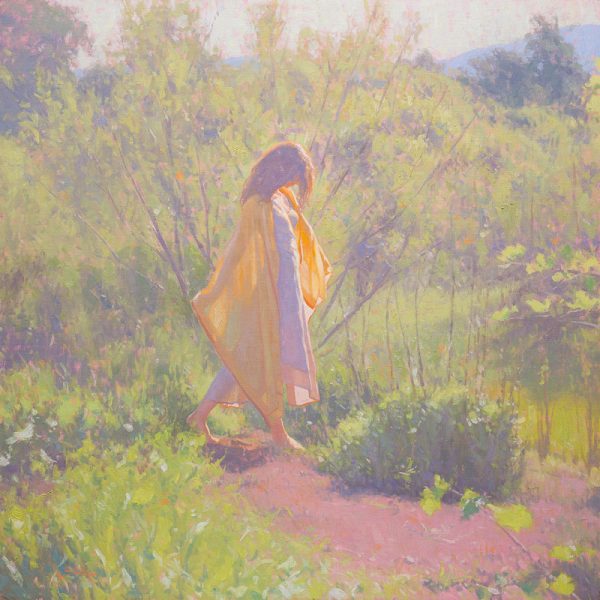 Sentient Academy Headquarters in Provo, Utah
April 28 – 30, 2022
9am – 5pm each day
$500 VIP ::  $250 Virtual :: $125 Replay
Limited in-person seats available
Free sample goodies from sponsors for each in-person participant
This workshop will be a focused study of figurative painting in the high-key color range. As you may know, figures are among the most difficult subjects because of their dependence on accuracy. I will help you learn how to achieve a likeness by training your eyes to see more accurately. Color (especially the high-key range) will be explored in-depth, along with the other fundamental principles of art including design, value, edges and texture. A focus will also be given to the idea of capturing a sense of feeling in our work.
Pre-Workshop Assignment: watch my Vision X Live video presentation on high-key painting (access will be provided by Sentient Academy).
Day 1: I will spend the morning explaining the basic elements of high-key painting and go over the importance of the fundamental principles of art. We will discuss how to develop good references to work from and also paint some small studies from photo references. In the afternoon, we will set up outside and practice some small plein air studies focusing on the high-key range and learning to recognize the colors in the landscape. 
Days 2 and 3: In the mornings, I will demonstrate my working method on a larger studio painting of a figure in the landscape, while continuing to discuss helpful principles. Afternoons will give students time to work on their own paintings while I come around to offer help. 
I hope you'll join me! Questions? Ready to register? Find all the details at the Sentient Academy website.