: : Upcoming Classes and Workshops : :
2020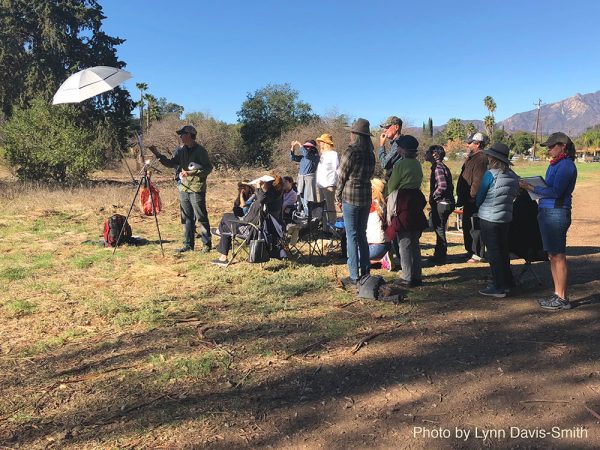 Two-Day Workshop: Advanced Plein Air Painting in Oil

Ojai, California
Thursday – Friday, October 22 – 23, 2020
9am – 5pm each day
$250
Limited to 15 participants, intermediate to advanced levels. 1 space available
Each participant will receive a tube of ultramarine blue oil paint from M. Graham & Co.
This workshop will be tailored for intermediate through advanced painters. I'd like for each participant to have built up some experience painting at least a few dozen oils, preferably outdoors. That way we can spend more time working beyond the fundamentals, focusing on color refinement and improving our design choices while exploring ways to exercise our creativity within the boundaries of landscape painting.
We will spend as much time as we can painting outdoors, with access to an indoor classroom space if we need it. I will demonstrate my techniques both days and offer help individually with each participant.
For lunches: bring your own or drive to nearby restaurants. I can help with hotel recommendations (and possibly deals) if you're coming from out of town.
* Bring your mask and be ready to social distance as needed, although the outdoors should be a pretty safe place to work together. I will ask each registering participant to mail me a check for the workshop payment. I will hold all checks until it seems certain that the workshop will go ahead before I deposit them. And I'll just tear them up if we have to cancel because of the pandemic.
Participants will be eligible for 20% off the regular price of my instructional DVD: Steps for Successful Plein Air Painting.
I hope you'll join me! Questions? Ready to register? Write me through my contact page or call me at 805-317-9634.