:: Upcoming Classes and Workshops ::
2018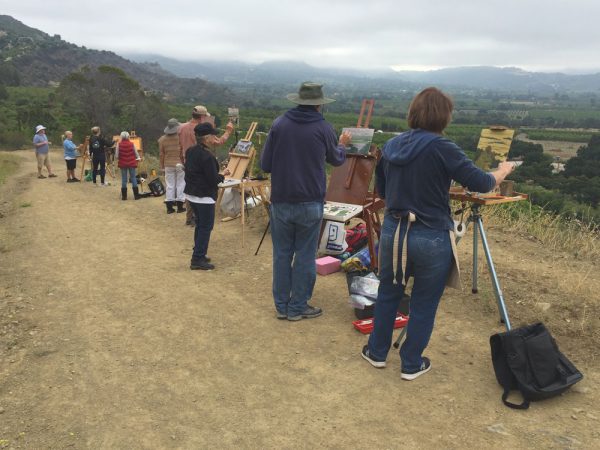 Five-Week Class: Plein Air Painting
Ojai, California
Saturdays 8 – 11 am
February 17 – March 17, 2018
$200
Meet briefly at my gallery to begin the first class.
Painting the landscape outdoors provides many specific benefits to the artist. You will learn to better recognize colors and compare how they relate to each other, to simplify your painting process and technique and to paint more accurately in a condensed timeframe. Through this firsthand study of how light behaves in diverse situations, we will review the importance of the fundamentals of painting: design, value, color and edges. We will also explore advanced topics like brushwork and surface texture. I will demonstrate my techniques and offer hands-on instruction as we paint at beautiful locations in the Ojai Valley.
We will meet briefly at my gallery to begin the first class. Participants will be eligible for 20% off the regular price of my instructional DVD: Steps for Successful Plein Air Painting.
I hope you'll join me! Questions? Ready to register? Write me through my contact page or call me at 805-317-9634.