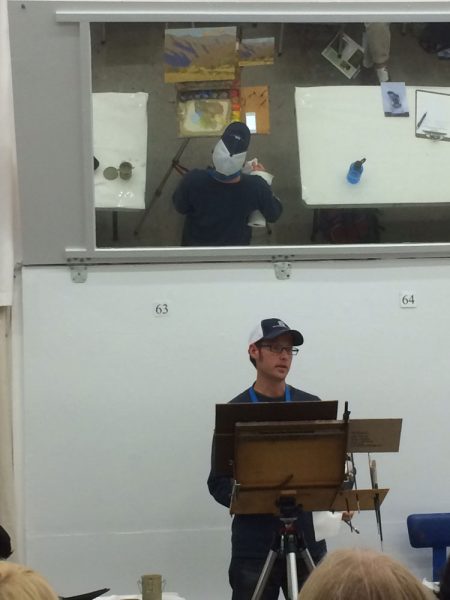 This week I enjoyed participating in the second annual Mendocino Open Paint Out. Thanks so much to one of the event's founders, artist John Hewitt, for inviting me to participate as one of eight "celebrity artists." Each of us was asked to give a painting demonstration during the week for the 70+ artist participants, and to serve as an award judge at the end of the week for the submitted artwork.
My family and I were generously hosted by a local couple, which made it easy for us to explore the area. I managed to do a couple of paintings each day while Sarah kept the boys entertained. The Mendocino Art Center provided breakfasts and lunches as artists brought in their freshly-completed wet paintings to hang. Swirling Foam (12×16 inches, oil on linen panel, pictured above) is one of the paintings I did during the week.
I enjoyed my scheduled painting demonstration Monday evening. As I painted, I shared some thoughts with a full house on the topic of creating more confident paintings. Thanks to all who attended for joining in the discussion with great questions and comments.
We really enjoyed getting to know many of the artists and other judges and also reconnecting with our friend from Colorado days, Jake Gaedtke, and meeting his wife Janice. Jake participated in the event and produced some beautiful work which ended up winning the third place award.
The judging proved to be a more difficult task than anticipated because of the number of paintings and the quality of the work. But it was an honor to collaborate with the other judges in choosing the award winners in each medium.
Congratulations to the winners and to everyone else who spent the week focusing on their art by painting the Mendocino coast. And thank you to the staff and volunteers at the Mendocino Art Center for the wonderful event!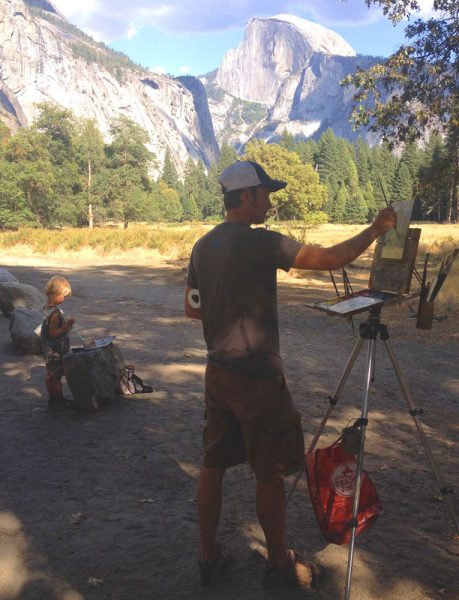 On our way home, the family and I headed to Yosemite National Park and spent a couple of nights there. The scenery is so spectacular! I enjoyed the chance to paint some of it with little Ian painting along with me.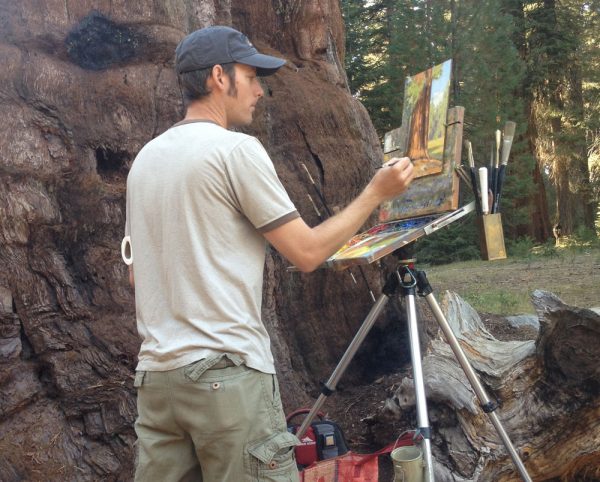 We then took a couple of days to visit Kings Canyon and Sequoia National Parks. The giant sequoias are so amazing — I felt tiny standing at the foot of one tree while painting a view of another. We also hiked a few trails together and spotted a total of five bears, which thankfully kept their distance. We're already thinking about planning another trip to Sequoia since we liked it so much.
All in all, it was a great trip. The boys did well in the car for all those miles and we loved spending time in so many new places.