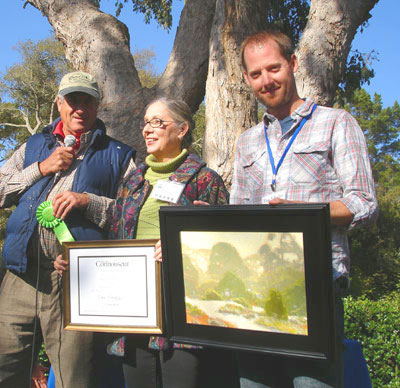 I just returned from participating in the 2012 Carmel Plein Air Show in beautiful Carmel-by-the-Sea, California. Celebrating its 19th year, the Carmel Art Festival is a public benefit event held to educate and inspire people of all ages about the visual arts.
60 artists painted in the Carmel and Monterey areas during the event and then displayed our finished paintings at the festival in Devendorf Park & adjacent Mission Street in Carmel-by-the-Sea. I was honored to receive the Emerging Artist Award from Fine Art Connoisseur Magazine for my painting Carmel Morning (Oil on Linen, 12 x 16 inches).
The Carmel area is an absolutely beautiful place to paint. We were blessed with good weather for the event and it was exciting to see all the paintings produced by the other participating artists as they captured the area on canvas.