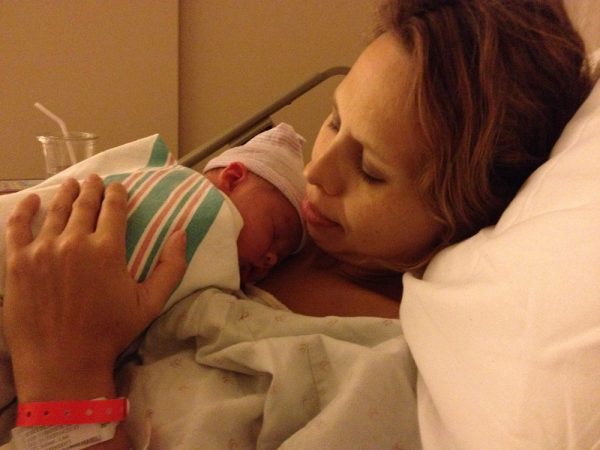 I'm excited to announce the birth of Sarah's and my new little boy, Tobin Jude Schultz. He arrived at 1:30 am May 30th and was 8 lbs. 11 oz. and 21 inches long. His big brother Ian (age 4) is just as excited about his arrival as we are!
(If you're more interested in my art-related posts, please feel free to skip the rest of this one!)
I was amazed again as I witnessed the miracle of birth this second time. And I'm so proud of Sarah. Like Ian's birth, she wanted to deliver Tobin without drugs and did an incredible job. And we were at the hospital only two hours before we were greeting our new son for the first time. (Glad we didn't leave for the hospital any later!)
In my opinion, the birth process is one of many evidences for a God who created us in his image and loves us with unfailing love. For if we, as humans, are nothing more than the products of natural processes and random chance, the strong emotions we feel of joy, pride and gratitude during these times are ultimately without lasting meaning.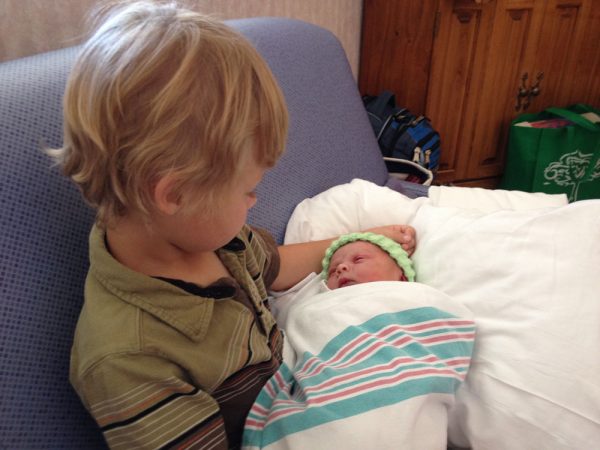 God is so generous to bless us with a second healthy little one. I certainly don't deserve such a gift.
We chose Tobin's name for several reasons, one of which is its meaning. And it's fitting that it so well reflects his birth story. Tobin means "God is good." Jude means "praise." Welcome, Tobin Jude!