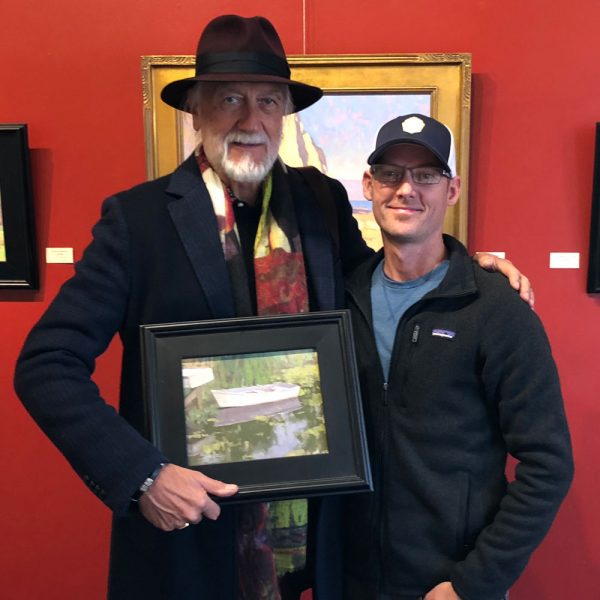 I recently enjoyed an unexpected visit to my gallery by Mick Fleetwood of the long-standing rock group Fleetwood Mac. He spent a couple of hours looking through most everything I had available, and we worked together to choose a selection of my work for his home. The pieces he decided on turned out to be quite an eclectic mixture of sizes and subject matter from landscapes and cityscapes to portraits. One of the paintings was Trees in Fog (16×20 inches, oil on linen panel, pictured above).
No matter who you are, your life will be enriched by living with original art. As I told Mick, you don't have to worry about maintaining a theme for the art you purchase. Or wonder if the pieces in your collection are too similar. Or if they're too different. Just buy what you love.
His visit reminded me how much I enjoy interacting with people who visit my gallery. I'm always gratified to see others connect with my work whether they purchase something or not. I'll be happy to spend some time with you too during your next visit. Stop by and find something you love.