The American Impressionist Society 10th Annual National Show opened on October 23rd, 2009 with a reception at Saks Galleries in Denver, Colorado.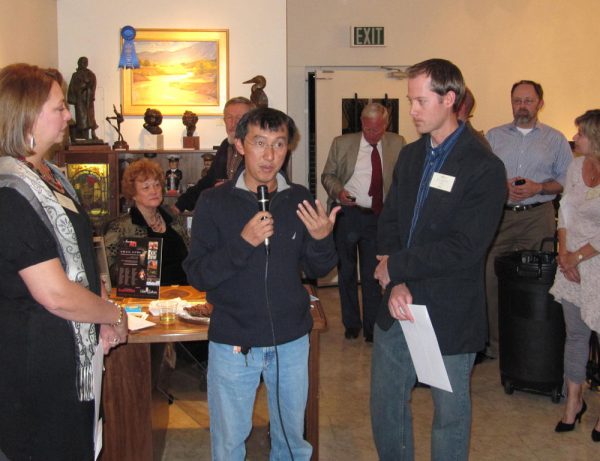 The juror of awards for this show was artist Quang Ho. He gave the First Place award to my painting Sand Creek (18×24 inches, oil on linen panel, pictured). I'm honored to receive the award, not only because it was given by such an esteemed artist, but also because of the high-quality of all the other works in the show.
There were 644 entries submitted for this year's show; 189 of those were accepted and are on display at Saks Galleries through December 1st, 2009.
Thank you to Quang Ho and to the American Impressionist Society.