Want to see first-hand what my plein air painting classes are all about? Join me for a FREE plein air painting demonstration!
When: Saturday, October 8, 2022, from 8 – 11 am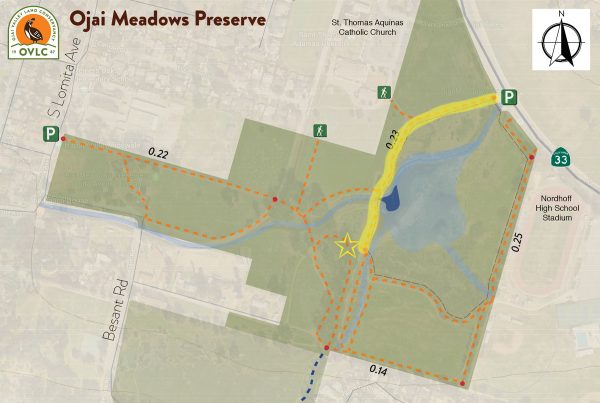 Where: Ojai, California's beautiful land conservancy site, the Ojai Meadows Preserve. (See map: follow the highlighted yellow trail from the parking on Hwy. 33. It's a level path of about 1/4 mile. Cross the bridge at the pond area and look for me near the large Eucalyptus trees.)
Click here for driving directions.
I will demonstrate my plein air painting technique in oil and go over the supplies I use. Bring a chair to sit and watch or bring your easel and do some painting yourself. I'd love to see some of you painting nearby!
Leave a comment below if you have any questions. I will update this page with weather information if necessary.