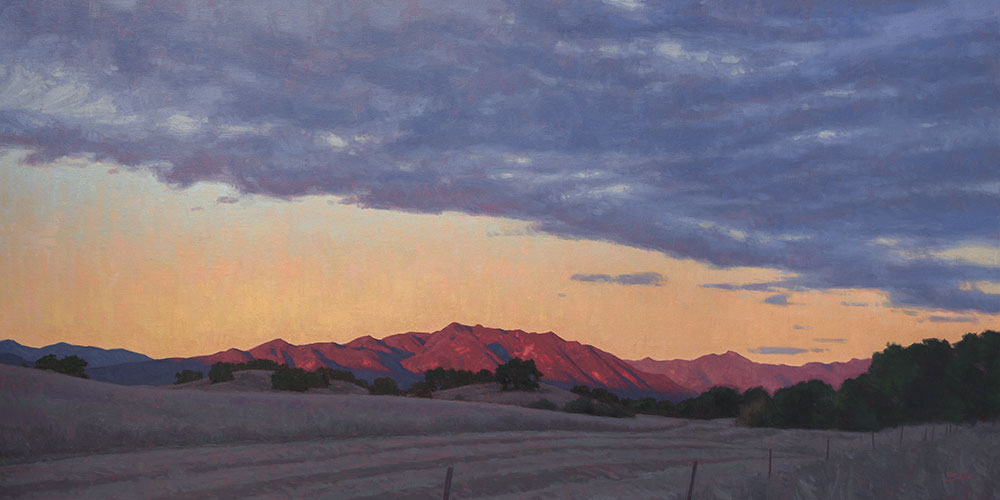 I joined the board of directors of the Ojai Valley Museum in 2022. The opportunity soon arose for us to put together an exhibition of paintings of our beautiful Ojai Valley. We wanted to build on the success of the Museum's 22 Miles landscape painting exhibition from 2019, which attracted the largest attendance to one of the Museum's openings to date.
Ojai Mystique
With this in mind, we envisioned our Ojai Mystique exhibition as a continuation of the historic legacy of painting in the Ojai Valley. Edgar Payne and Elmer and Marion Wachtel were among the notable early California Impressionists who found inspiration in Ojai. Artists have continued painting the unique beauty and light of our valley for more than a century.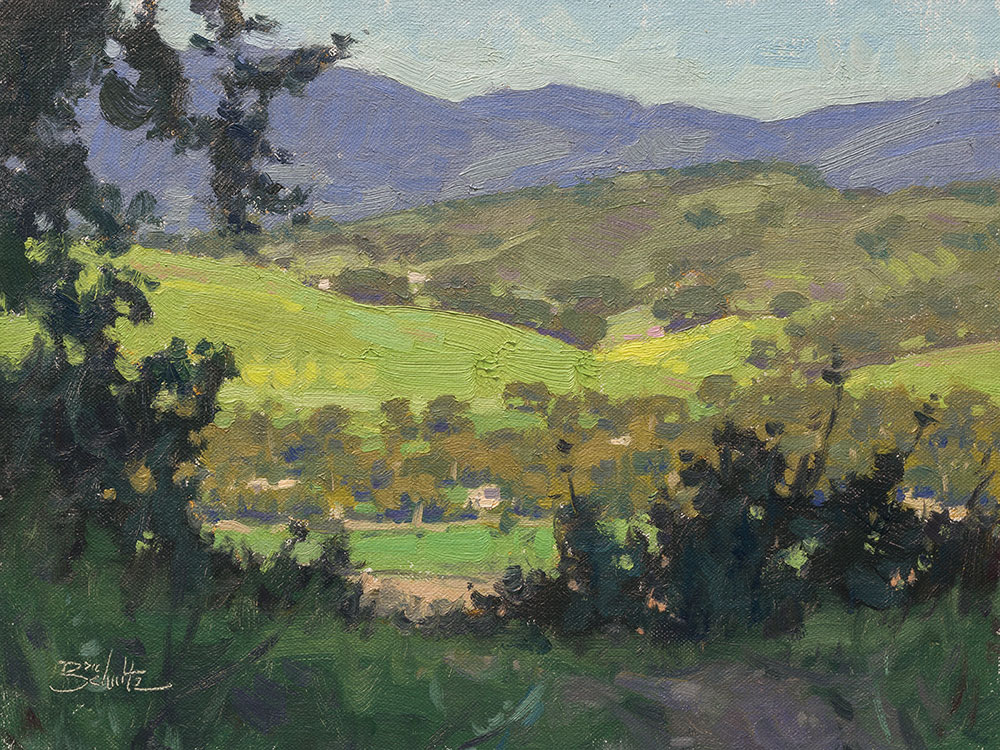 I enlisted the help of fellow Ojai artist, Jennifer Moses, who had previously helped curate the 22 Miles exhibition. We worked together to invite a select group of nationally renowned artists to create two paintings each of Ojai Valley scenes. The first, a large masterwork; and the second, a smaller landscape. Artists from across California, Nevada, and Colorado accepted our invitation. Some live in Ojai while others have painted here over the years. All share an appreciation for the beauty of the area.
We are pleased and honored to share this unprecedented collection of paintings with the public. We hope that viewers will enjoy seeing the beauty of the Ojai Valley through the eyes of some of today's most notable landscape painters.
You are Invited
• Free opening reception Friday, October 20, 2023 from 5–7 pm.
• Exhibition dates: October 20, 2023 – February 4, 2024.
• All the paintings will be available for purchase.
• Visit OjaiValleyMuseum.org for all the details.
Participating Artists
Meredith Brooks Abbott • Peter Adams • John Budicin • Marcia Burtt • Len Chmiel • John Cosby • Steven Curry • Rick Garcia • Logan Maxwell Hagege • Robin Hall • Jennifer McChristian • Jennifer Moses • Charles Muench • John Nava • Michael Obermeyer • Susan Petty • Jesse Powell • Ray Roberts • Dan Schultz • Frank Serrano • Wendy Wirth