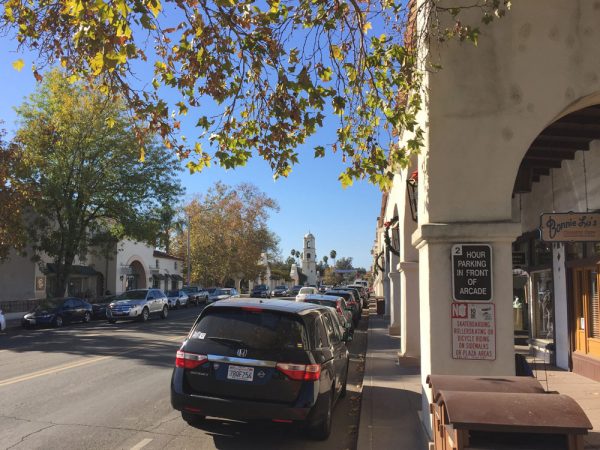 It will be a thankful Christmas for us! Our town of Ojai is miraculously standing after the Thomas Fire, the largest wildfire in the recorded history of California. Most of our downtown restaurants, galleries and shops have reopened. All of your favorite Ojai landmarks are here waiting for your next visit. Ojai is safe! (Photos taken 12/21/17.)
But many in our community still need help. Homes were lost and families are displaced. The OjaiStrong website has been set up with helpful resources. A list of people who lost homes is there along with available Ojai fire relief merchandise and ways to donate.
We Ojai business owners would also greatly value your help during this time of recovery. We are unified in our love for Ojai and in sharing the beauty of our valley with all of you. We hope you will make plans to come see us again. I'm sure you will hear some incredible stories during your next visit.
Thank you, thank you to the firefighters and others whose bravery and skill did so much to protect our valley!