I enter several national and international art competitions each year in the effort to place my artwork in front of a larger audience. As an occasional result, my work is sometimes recognized as award-worthy which is always a nice surprise and a great honor.
I was recently notified that my painting Through the Snow (12×20 inches, oil on linen panel, pictured above) was chosen by Nancy Guzik as a Finalist in the 2013 RayMar Fine Art Competition.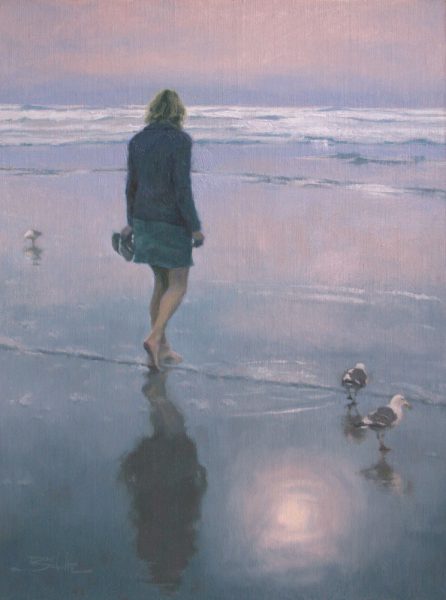 I also recently learned that my painting Familiar Sight (16×12 inches, oil on linen panel) was awarded an Honorable Mention by Dr. Gregory Hedberg in the January/February, 2013 Salon Competition hosted by Plein Air Magazine.
I was also excited to find out that my painting Beachcomber (12×16 inches, oil on linen panel) was chosen as a Finalist by Eric Bowman in the March, 2013 BoldBrush Painting Competition.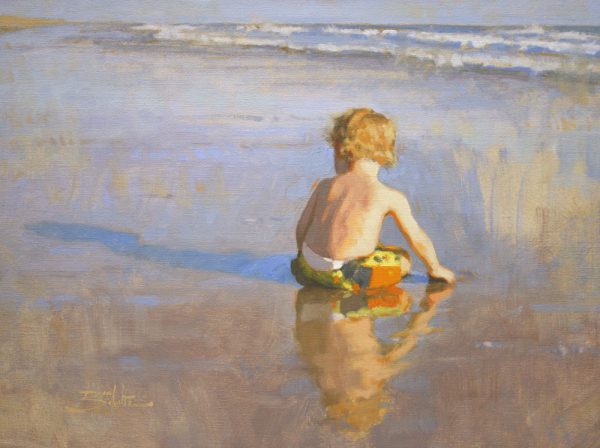 I'm honored to be included among such talented artists in each of these competitions. Thank you to the judges and to everyone else who works hard to make these contests possible in order to promote excellence in the fine arts!