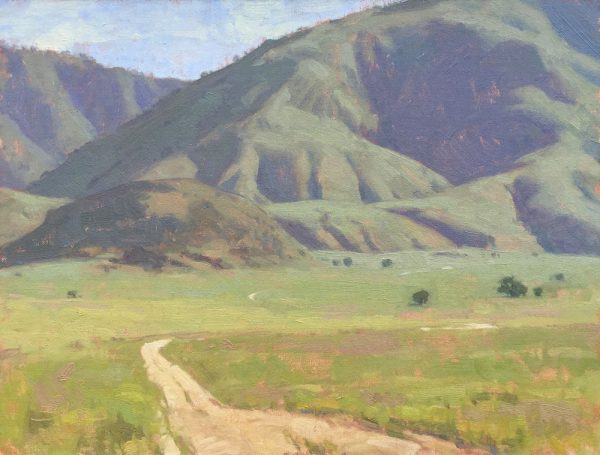 I'm pleased to share that my painting Road to Nowhere received the Second Place award at the 3rd annual Kern County Plein Air Invitational.
I joined 15 other artists for a week of painting throughout Kern County, California. Then we each exhibited three of our newly-created paintings at the Bakersfield Museum of Art for the show and sale on April 8, 2017.
Kern County has so many beautiful locations for painting, which meant that we all did A LOT of driving back and forth across the county in search of the best spots. It was so much fun spending time painting and visiting with the artist friends I've known from other shows, and getting to know some I hadn't met.
Many thanks to David Gordon and the rest of the show organizers for once again putting on a great event!