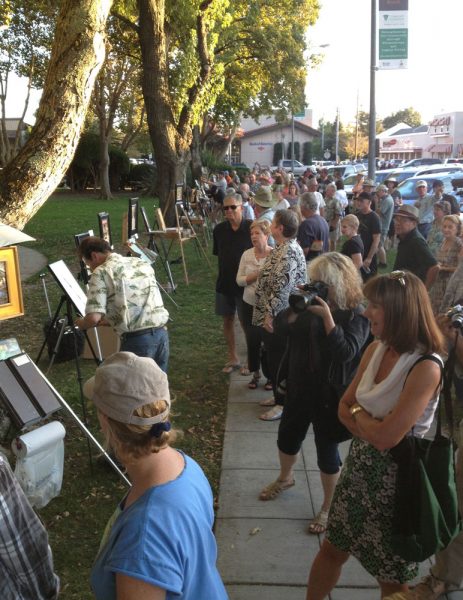 This week I enjoyed participating in Sonoma Plein Air 2012. The Sonoma Plein Air Foundation, a non-profit all volunteer organization, presented this weeklong annual event which raises funds to support art education programs for children in Sonoma Valley. Residents generously supported the cause and took home a lot of brand-new plein air paintings in the process.
It was a very hot week. Temperatures topped out around 106 degrees on a couple of the days, so finding shade as we painted was a must. But the artists managed to do some beautiful paintings despite the heat. Vineyard Cottage (10×8 inches, oil on linen panel, pictured above) is one of the paintings I did during this event. We were allowed to paint anywhere in Sonoma County. Many of Sonoma's locals have generously granted us access to visit and paint their properties.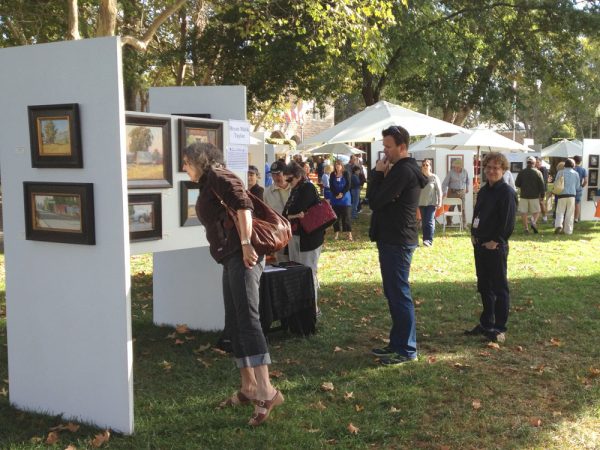 On the second day of the event, all the artists participated in a "quick draw" in Sonoma Plaza. We were allotted an hour and a half to complete a painting while the public looked on.
Last night, artists and patrons enjoyed a fabulous gala banquet and painting sale in the train barn of Sonoma residents, John and Nancy Lasseter, who are generous supporters of this plein air show each year.
The remaining paintings were presented for sale to the public today outdoors in Sonoma Plaza and visitors enjoyed the opportunity to meet the artists in person.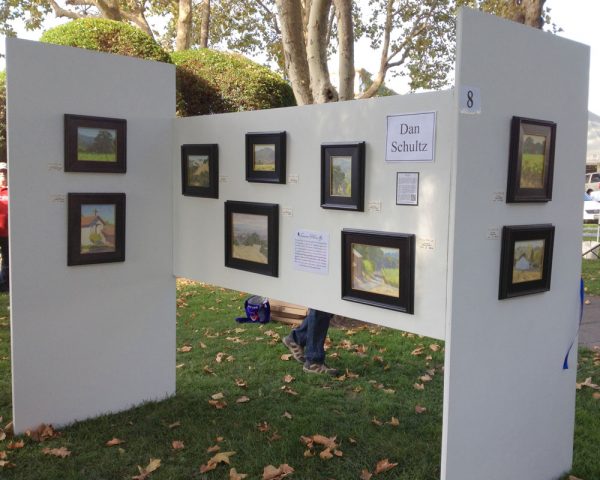 I was honored to be invited to participate in this event and to have a great excuse to paint the beautiful Sonoma area. Many thanks to the event organizers and to the other artists who made it such an exceptional week. And a big thank you to Bill Jasper and Kristen McFarland who generously opened their home to me, Sarah and Ian for the week.