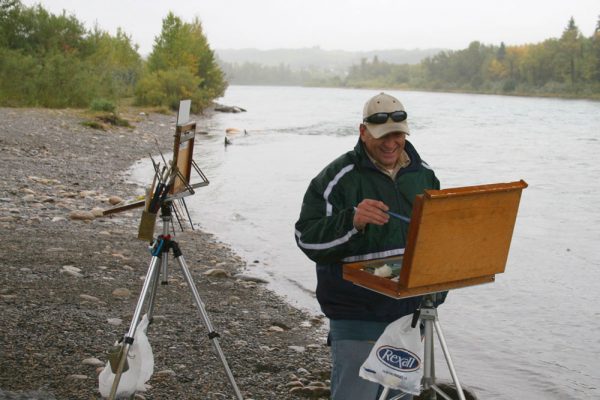 I've been wanting to share some photos and details from my recent three-day painting workshop in Alberta, Canada, and I'm finally getting around to it! The workshop was organized by Hermann Brandt at Clear Air Art Studio in Cochrane, which is just outside Calgary. The talented group of artists who participated in the workshop are accomplished artists themselves (many displaying their work in galleries around the area) and were excited to learn my specific techniques related to painting figures in the landscape.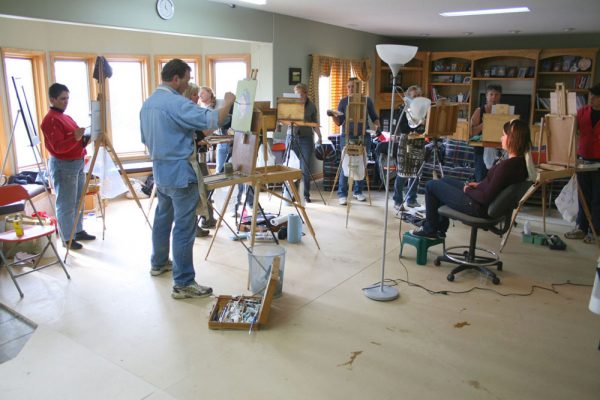 The weather was a bit dismal during my visit, but we made the most of it. My first painting experience after arriving was in cold, drizzly weather as Hermann and I painted the Bow River from underneath a bridge in hopes of staying dry. We got pretty cold and wet nonetheless, but enjoyed the experience.
We awoke to rain again the next day and prepared to begin the workshop. The participants arrived and decided that it would be just fine to stay inside and focus on the portrait aspect of the figure that day, so that's what we did. We posed our model and set up the lighting, then I did a portrait demonstration to start things off. Everyone else got a chance to paint in the afternoon and practice what they had seen and what we had discussed during the demonstration.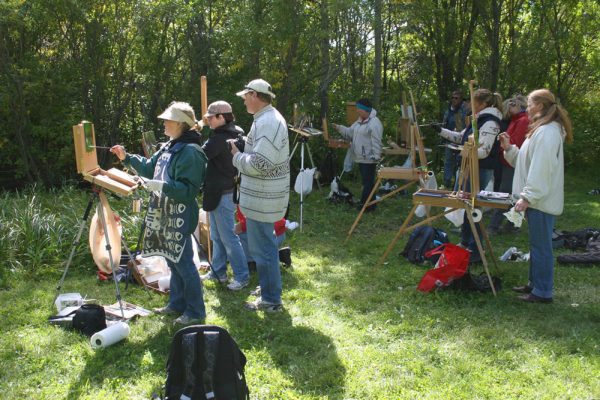 The next day was cloudy, but rainless, so we traveled to a nearby park where we set up our model outdoors and painted together. The sun even peeked out at intervals throughout the day! We started the day with a step-by-step demonstration—I would paint for a bit on my painting, then have everyone else do that same step on their paintings.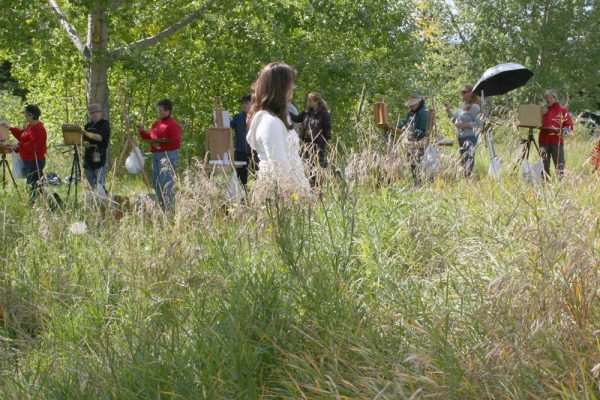 During the afternoon, we set up the model in a beautiful meadow for another practice session. Everyone got a chance to paint and experience the changing light conditions as the sun faded in and out with the passing clouds.
The morning of the last day of the workshop, we discussed my methods of painting from photographs. I demonstrated painting from a photo while everyone watched and asked questions. We hoped for a clear afternoon, but the clouds and rain showers remained so we decided to paint indoors again. We set up our model in a nice pose and everyone enjoyed another chance to practice once again.
I got some great feedback from several of the participating artists, and I think each one enjoyed the workshop and was able to take something away with them that would be helpful in their continued art journey. I know I was inspired by all of their hard work and eagerness to learn.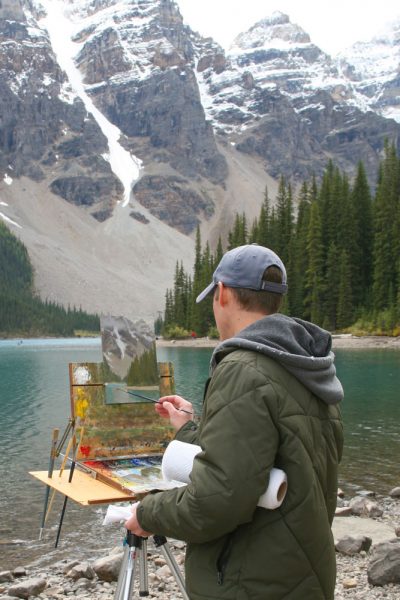 I was able to stay for a few more days after the workshop had ended so that I could do a little more plein air painting. Hermann took me to a few of his favorite spots and we got a chance to see some of Banff National Park as well. Liz Wiltzen joined us for a little painting at Moraine Lake in Banff, and we were thankful to have a few hours without rain while we painted there. We stopped by a rainy, but beautiful Lake Louise after we finished painting, although the low clouds kept us from seeing the surrounding peaks.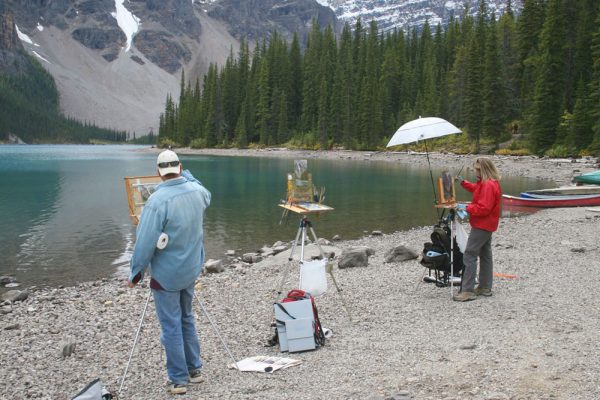 It really was an amazing experience overall. Hermann did a tremendous job organizing and facilitating the workshop, and I'm grateful that he invited me to visit Canada to teach. Thanks, Hermann!