I'm pleased to announce that Southwest Art magazine has published a feature article about my artwork. Arts writer Elizabeth Delaney interviewed me over the phone a few weeks ago. She skillfully turned my ramblings into a beautiful article, titled "Total Immersion." It appears in the July, 2020 issue.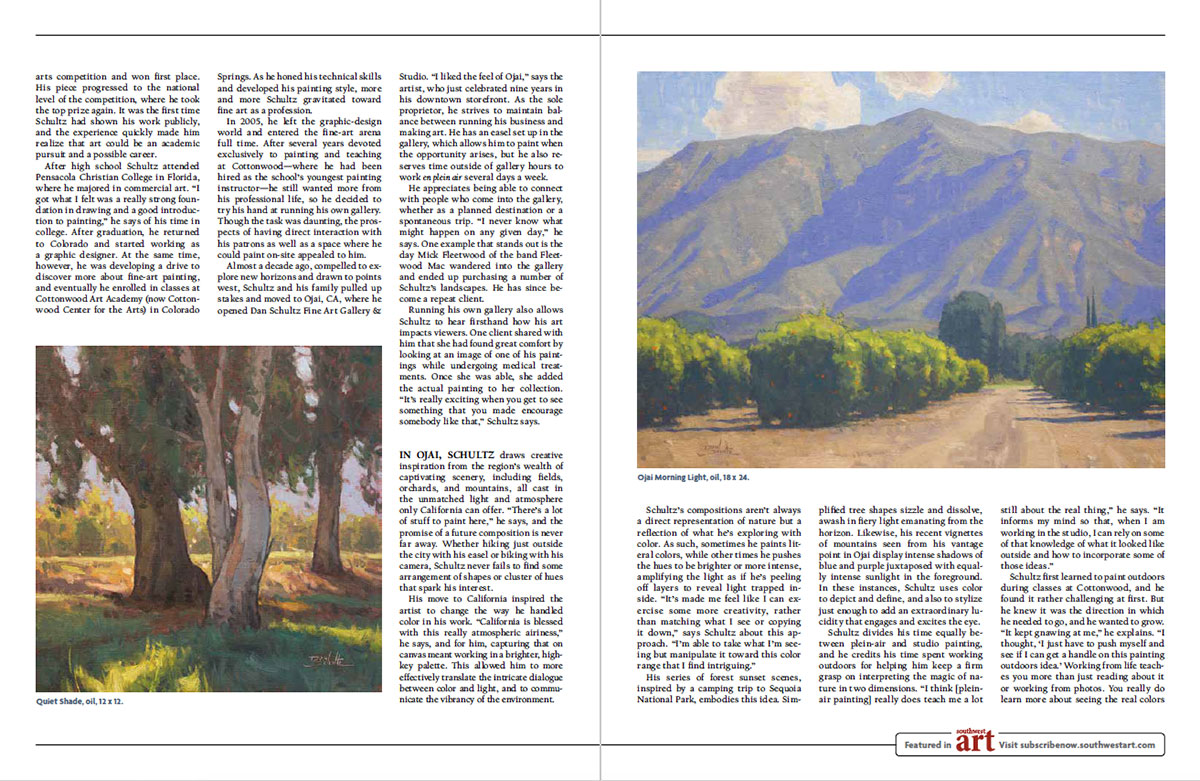 The physical magazine will soon be available in bookstores nationwide. But you can read the article right now at SouthwestArt.com. The online version even includes extra bonus images.
I want to express my thanks to senior editor, Kim Agricola, and to Elizabeth Delaney. It's an honor to have my story and artwork in the pages of Southwest Art magazine! Click here to read the article.